Pioneering investment company embarks on expansion plan, including a luxury resort and residences, private island beach club, F&B services, yacht charter operations and online travel booking community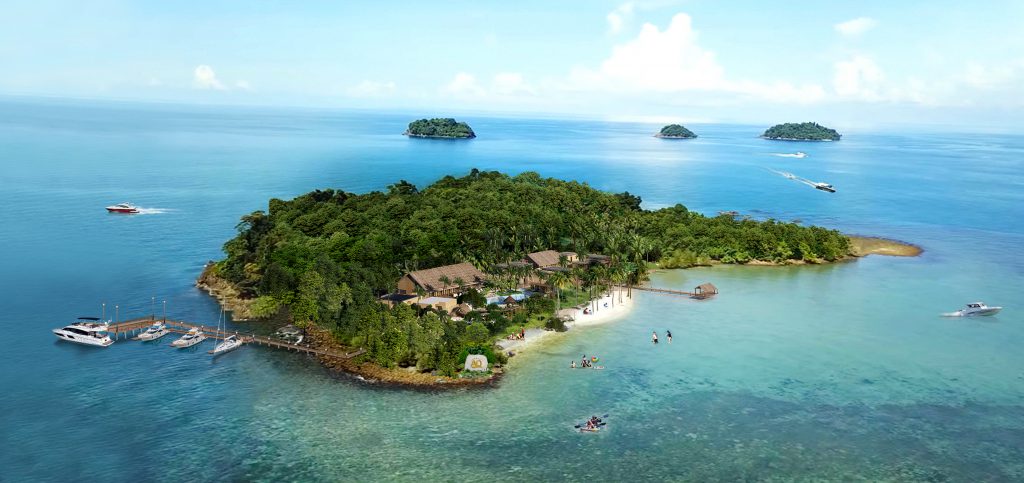 Koh Man Nai. Aquarius International has chosen Thailand's Green Island of Koh Chang, where 83% of the island is national park, for hotel and real estate investments
14 September 2020
BANGKOK, THAILAND – Pioneering travel and hospitality firm, Aquarius International Development (AQI), is embarking on a major expansion across Southeast Asia, as it creates an eco-system that delivers bespoke ways to book, stay, dine and unwind in style across the region.
Owned by Norcal Venture Capital Group Limited (NVC), AQI will begin the rollout of an eye-catching five-year plan in Q4 2020 that encompasses luxury resorts, residences, yacht charters, premium gourmet and dining stores and bespoke online travel booking and membership services with an estimated value of USD250 million.
"We firmly believe in the long-term vitality of the Asian travel and tourism industry, especially at the top-end, and at the heart of this prosperity is Thailand, which benefits from excellent accessibility, global visitor appeal and incredible natural assets," said Nixon Chung, Chief Operations Officer of AQI.
"Our holistic approach to hospitality will allow customers to experience everything this captivating country has to offer, with a series of diverse yet interconnected investments that work together in harmony to create bespoke, seamlessly integrated luxury travel experiences. We look forward to introducing a new era of upmarket travel to customers all across Southeast Asia in the coming years."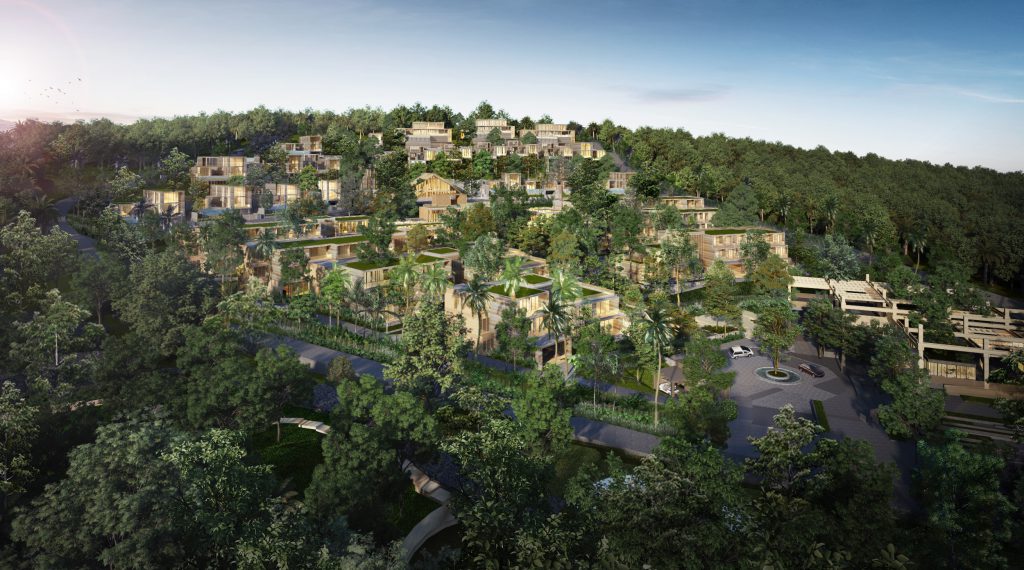 Aquarius Residences, deeply immersed in its natural surroundings, will open in three phases from 2022
AQI will unveil its first two projects this year: Aquarius Residences & Resort, Koh Chang, an exclusive cliff top eco-sensitive retreat, and AQ Privilege Beach Club & Residences, Koh Man Nai, a private island located on Koh Chang's west coast.
Currently under construction on the southern tip of Koh Chang, in eastern Thailand's Trat province, Aquarius Residences will comprise a collection of 23 large and luxurious pool villas and 99 low-rise condominiums including 12 penthouse units with private rooftop garden. The residence is scheduled to open in three phases from 2022. Guests and residents will have exclusive access to Koh Man Nai, an idyllic nearby islet where AQ Privilege Beach Club & Residences is located.
The two projects are set to elevate the tourism profile of Koh Chang, which is blessed with breath-taking natural beauty, white sands and warm, shallow seas. The island is connected to Bangkok by road and sea, or via direct domestic flights to Trat Airport and will benefit from a new high-speed railway line along Thailand's Eastern Economic Corridor, which is being extended to Trat in 2023.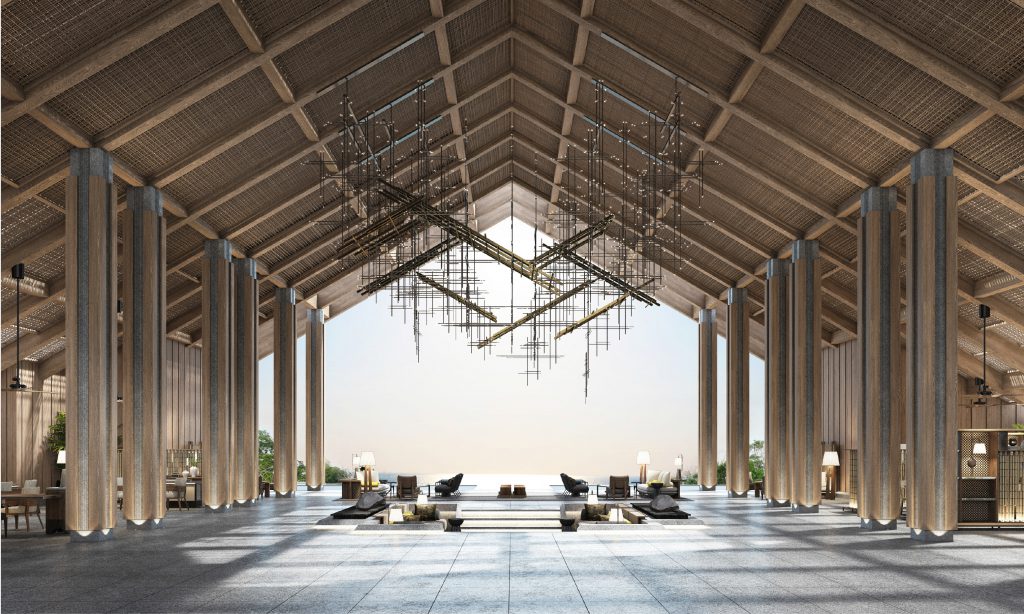 Aquarius Residences & Resort is located at the southern tip of Koh Chang, with sunset views from its soaring cliff top location
AQI is further helping its high-end clientele explore Southeast Asia's tropical seas with AQ Ventures, a luxury yacht business. Based in Koh Chang and Phuket, the operator will provide a full range of professional services, including yacht chartering, sales and management. It will also help clients transform their lives by purchasing their own yacht with expert advice, and then provide full management assistance to let customers maximise the value of their asset.
The group's 360-degree hospitality portfolio is completed by AQ Food & Beverage, a high-end restaurant and catering business comprising hotel F&B operations, premium gourmet stores, restaurants and food delivery. Following a successful partnership in Japan, the group plans to launch flagship AQ Gourmet & Dine Stores in Bangkok and Ho Chi Minh City in Q4 2020 and Q1 2021 respectively.
Weaving together all of these individual elements is AQBooking.com, AQI's elite travel club for savvy globetrotters. This vibrant lifestyle community enables global travellers to explore a privileged world of premium tourism products, all available at the touch of a button and supported by concierge services. To learn more about AQI or any of its investments and ventures, please visit www.norcal-asia.com.